Background
The NSW government aims to build strong local business communities and stimulate economic growth in metropolitan and regional NSW. To support these objectives, the state government has invested $18 million into the Boosting Business Innovation Program, giving SMEs who want to innovate and scale up access to the research expertise and infrastructure from across NSW. By partnering with all 11 NSW universities and CSIRO, this program is supporting range of new innovation spaces, workshops and activities designed to support collaboration with SMEs and start-ups across the state.
Advanced Manufacturing event, June 2017
Launch Pad member in new makerspace facility
Launch Pad member with VR equipment
ACU collaboration plus, offering centrally-located work facilities for idea generation and growth
ACU collaboration plus, providing access to resources through work-integrated learning opportunities
CenWest Innovate Next Stage Growth Program participants
CenWest Innovate Mentor Muster session
AgriTech Incubator Coworking space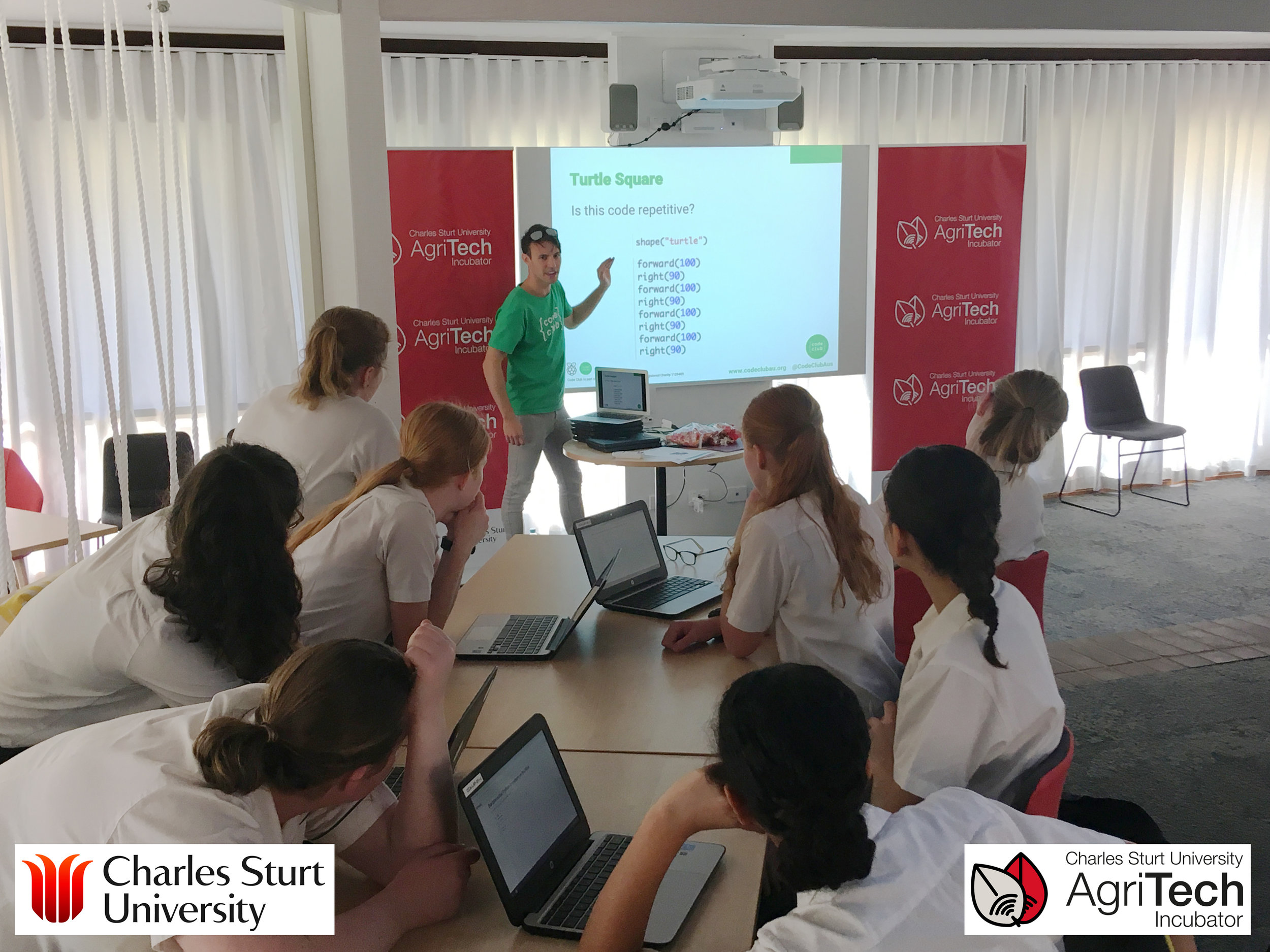 Coding event for year 9 & 10 high school girls in the Riverina, November 2017
The Lindfield Makerspace, a prototyping facility designed to complement hardware startups
Lindfield co-work, a space built to encourage discussions and collaborations between startups and CSIRO employees
The Lindfield Makerspace, a prototyping facility designed to complement hardware startups
UON's Three76 Hub (Hunter St) is home to high-growth potential startups
UON's Three76 Hub (Hunter St) hosts government funding seminar
University of Wollongong's Incubator iAccelerate
Research in action at the University of Wollongong Sustainable Building Research Centre
University of Wollongong's Advantage SME Program focuses on building real relationships with local businesses
University of Wollongong B2B Networking Event on Innovation Campus
The UTS Data Arena is a powerful immersive facility that can help researchers, business and government simplify complex information.
UTS's custom-built facilities at Moore Park connect industry and researchers in health, exercise and sports performance
One of only two in Australia, UTS's Science Super Lab is a multi-disciplinary space featuring cutting-edge equipment and technology
Boosting Business Innovation Forum
The Boosting Business Innovation Forum was a one day public event, hosted by the 12 program delivery partners, held at CSIRO Lindfield on the 14th of June 2018. The forum aimed to facilitate linkages between NSW-based SMEs and research organisations to the benefit of our state. Through a series of interactive seminars spanning various topics from funding schemes to new technology developments, and a concurrent day long expo, the delivery partners showcased the capabilities, facilities and support services available to SMEs interested in partnering with them.
The event was a huge success with many wonderful case studies of successful collaborations.